Introduction
Skirting tiles are a great substitute for the typical timber skirting boards. They are sturdy and they come in various shapes and colors that can be compatible with any kind of interior design.
The maintenance of skirting boards is a demanding task and is usually more work than it's worth. Tiles are generally water-resistant and do not require much maintenance and this makes them the better choice.
A skirting tile is a wall covering that is installed in the intersection between the wall and the floor. It is generally made from timber but there are several other options such as ceramic tiles or PVC.
Skirting tiles are a rudimentary detail in the finishing, it is also extremely important for protecting the wall from damage. 
Why Are Skirting Tiles Necessary? 
A skirting tile is a pragmatic and beautifying way to magnify the view of a room while protecting its walls from any spots, stains, or damage.
When we mop the floor of a room with any kind of detergent, it can be harmful to the walls of that room. This is why a skirting tile is a must for any room. It also magnifies the beauty of a room and enhances its sight. 
If you are interested, you can read our article: How to choose the best exterior wall tiles?
The Types Of Skirting Tiles
There are several different kinds of skirting tiles. It is commonly created from timber but ceramic tiles, stone tiles, or porcelain tiles are a good choice as well.
Skirting tiles come in numerous different sizes and shapes. The standard size for a skirting tile is 100mm to 150mm. 
For the shapes, there are many popular choices which include, quarter-round tiles, cove tiles, or bullnose tiles. They are available in several different finishes and colors which can be compatible with all and any interior designs.
1. Wall Skirting Tiles 
Wall tiles are not that common but now they are gaining popularity. This is for their potential to create a sophisticated and distinctive look.
These tiles are not exactly connected to the walls but are placed vaguely above the level of the floor and then expand along the wall. They add a certain level of elegance to the room and they also add a certain amount of luxurious aura.
2. Border Skirting Tiles 
Border skirting tiles are created to magnify the visual impact of the specific area. They can be put in place a little above the floor skirting tiles which adds an extra layer of texture and design.
Border skirting tiles are generally slimmer and more complex than floor skirting lines. They can be used to improve the aesthetic of the room by establishing more patterns and colors.
3. Floor Skirting Tiles 
Floor skirting tiles are installed at the intersection between the wall and the floor. The purpose is to cover the place where the wall and the floor connect beautifully. They come in several different sizes and designs and are compatible with all kinds of interior designs. 
The Purpose And Advantages
As mentioned already, the purpose of a skirting tile is to protect the base of your walls from damage while magnifying the essence of a room. It is also pretty easy to clean and this simplifies the task of keeping your walls and floors clean.
They also provide a smooth conversion from the wall to the floor. Skirting tiles can also be used to cover the electric wires and cables effectively. 
1. Process Of Installation
If you would prefer to install the tiles yourself then we will summarize the steps for you to simplify the task of installation.
You need to prepare the wall or floor where the tile will be installed

Cut the pieces accordingly.

 Apply the adhesive and then glue the tile where it is needed. 

You need to use a spacer to keep the gaps even.

 Bind the gaps together, bolt the joints and the corners, and then seal the tiles.
It would be a better idea to hire a professional for the installation process if you are not experienced. This is because it is a complex task and a professional will ensure an even and beautiful finish. 
How To Maintain And Clean A Skirting Tile?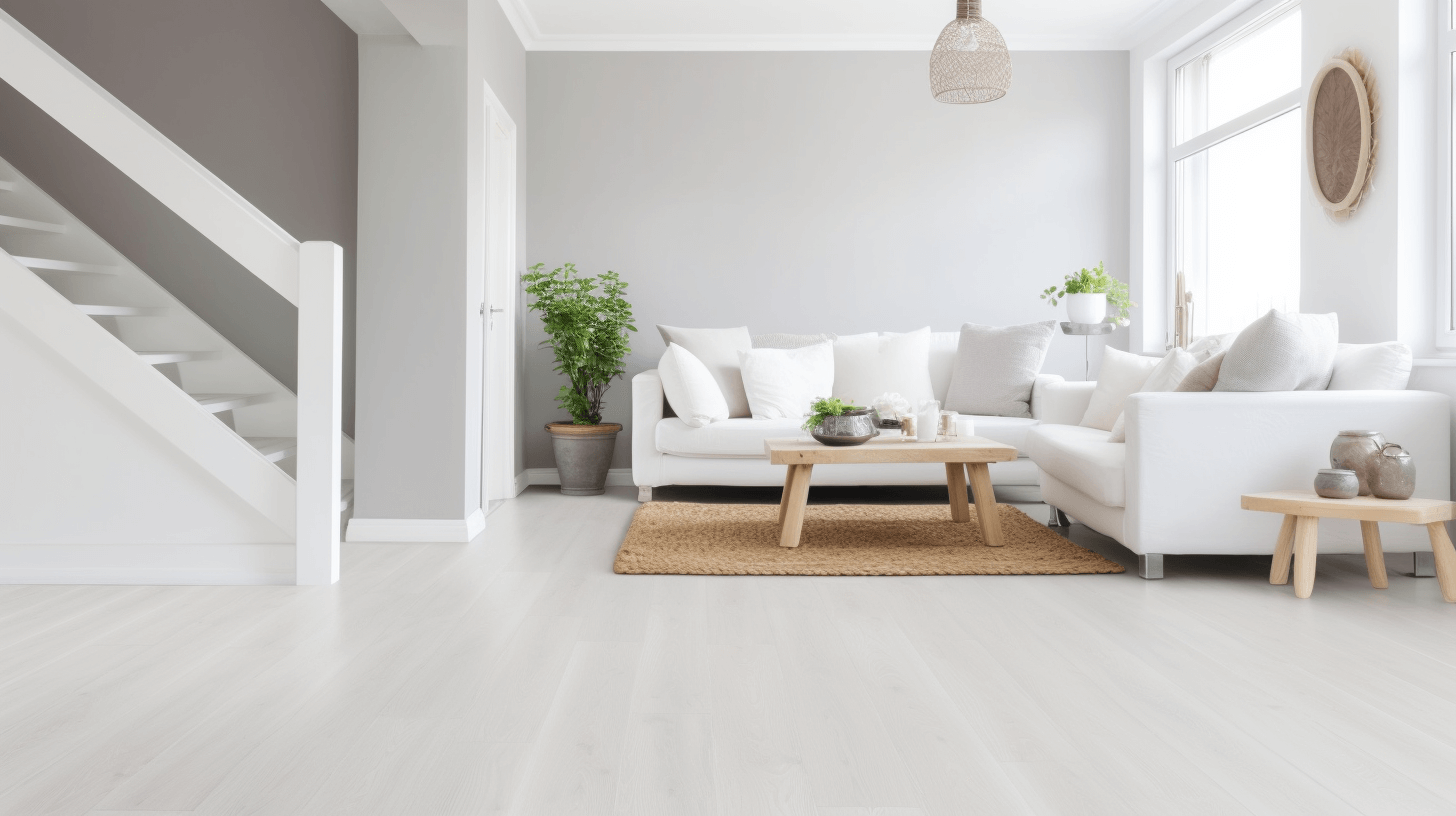 Cleaning and maintenance of a skirting tile is not a complex task. However, the maintenance of an object guarantees its durability. We'll take you through easy ways to clean your skirting tiles.
One of the simplest ways to clean something is to dust. Dusting is one of the oldest tricks and it is still in effect. You can use a soft brush for this or maybe a vacuum cleaner that has a brush attachment.
Make sure you don't use any harsh material for this as it can scratch or damage the tile. You can also make a harmless solution that contains water and just a few drops of a moderate detergent.
Dip a washcloth in the solution and wipe gently. Rinse the tiles and let them dry. This will make sure that your tiles are perfectly clean.
To prevent the tiles from getting dirty in the future, dust them regularly. Following these tips will ensure that your tiles are clean and look good as new. It will enhance the appearance of the room.
click to read: How do i maintain my tile
Cost Of The Skirting Tiles And The Installation Process
The cost of the skirting tiles depends on the manufacturer, type of tile, design, and pattern. The installation process might cost a bit more due to the time and effort. Installation is not an easy task and some people may be experienced enough to do it on their own.
This saves money but is a complex task. For people who are not experienced, we would suggest they hire a professional. This will ensure that the task will be done smoothly even though it might cost more. 
Trends For Skirting Tiles 
Tile trends can keep changing each year. These trends are generally influenced by several factors such as the interior style in demand and new ideas.
The color preferences or a specified style people have in mind also influence the tile trends. We'll highlight the more prominent trends for skirting tiles in the past years. 
1. Minimal And Modern
Minimalism has been really popular in the last few years. This trend consists of clean patterns and neutral color combinations. Solid colors like black, gray, or white are often used for this trend. 
2. Subway Tiles 
Subway tiles are rectangular tiles that are generally linked to the walls of the subway station. They are often used as skirting tiles for modern designs. These pieces add elegance and modernize the place. 
3. Contrasting Colors
For a while now, people have been using contrasting colors and this is a very effective way of making the tiles stand out. 
4. Natural Stone 
Natural stone tiles such as travertine or marble offer a luxurious and elegant atmosphere to your room. Using natural stones as skirting tiles creates an everlasting look that stays in trend forever. 
5. Wood-look Tiles 
Wood-look tiles are a kind of tile that looks like wood. Wood-look tiles offer a warm and homely look but provide the easy maintenance and durability of a porcelain or ceramic tile.
What you should keep in mind while choosing a skirting tile is that it may not stay on trend forever. What's popular today may not be in demand tomorrow.
When you choose a skirting tile, make sure that it also expresses your style and taste and is compatible with the interior design of your home.
If you are not able to decide yourself you can always go to a professional designer. They will give you better advice or help you choose something greater. 
Final Words
Skirting tiles are a beautifying element in your home used at the base of walls. They offer prevention of a wall from damage and they also cover the gap where the wall and the floor connect. They are accessible with a wide range of patterns, designs, and colors.
This makes it easier for you to find compatible skirting tiles for the aesthetics of your home. They provide a beautiful and elegant look to your home and are necessary for the maintenance of your walls and floors. 
FAQ's 
1. Are Skirting Tiles The Same As Regular Floor Tiles?  
No. Skirting tiles are specifically created for the base of walls and are not the same as regular floor tiles or wall tiles. They are generally smaller than usual and are made for vertical installation. 
2. What Is The Purpose Of A Skirting Tile? 
The purpose of a skirting tile is to prevent the base of a wall from damage and stains. It is also made to cover the intersection between the wall and the floor. It enhances the aesthetics and magnifies the beauty of a room. 
3. Can I Use A Skirting Tile In A Wet Area, Like A Bathroom? 
Yes. skirting tiles can be used in wet areas like bathrooms and kitchens. You just have to be careful and buy skirting tiles made from water-resistant materials such as ceramic and porcelain. 
If you have other questions, you can click here to contact us at George Ceramics, and we will have professional staff to answer your questions.